Bitcoin, Litecoin and Polkadot shake off some of their recent losses before the weekend
The cryptocurrency market suffered massive losses this week, with Bitcoin slipping below $ 50,000 for the first time in weeks. One reason for the market downturn could be Elon Musk's comment on "Saturday Night Live" have been. However, Bitcoin, Litecoin and Polkadot are doing well before the weekend and they could make up for some of the recent losses before next week.
# Bitcoin doesn't need Elon, but he's still investing.

No point in shooting him down, he still owns billions of # Bitcoin and sees the future.

Therefore, I think we're quite close to a bottom and the escalated sentiment is unnecessary.

— Michaël van de Poppe (@CryptoMichNL) May 14, 2021
BTC-Price forecast
Although Bitcoin suffered huge losses this week, it remains the leading cryptocurrency. Its price fell by 10% last week. However, the 4-hour chart of BTC / USD shows that it has recovered and climbed back above $ 50,000.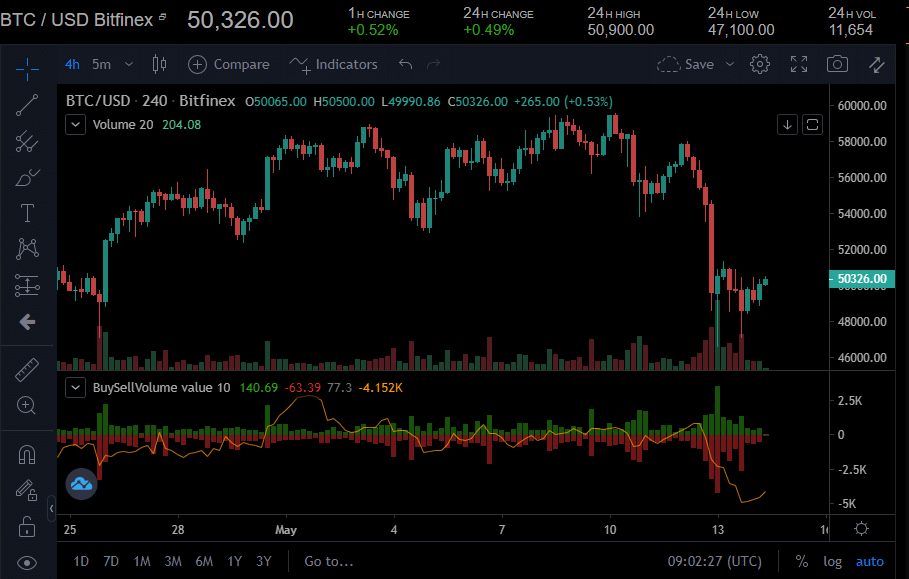 4-Hour chart BTC / USD. Source: Coinalyze
If the trend continues, Bitcoin could rise to its 100-day SMA at $ 55,864. However, he would first have to overcome psychological resistance at $ 51,000 in order for him to have any chance of reaching the $ 55,000 mark.
If he fails to initiate and maintain an uptrend, the Bears could regain control and bring BTC into a slump to support levels at $ 48,550. However, the bulls should be able to defend this level of support if there is not another massive sell-off.
LTC-Price forecast
Technical indicators of litecoin, such as MACD and RSI, are in the bearish range. LTC has risen by just under 1% against the US dollar in the last 24 hours. The LTC / USD pair needs to overcome resistance of $ 331 for it to have any chance of making up for its recent losses and rising again to its weekly high of $ 413.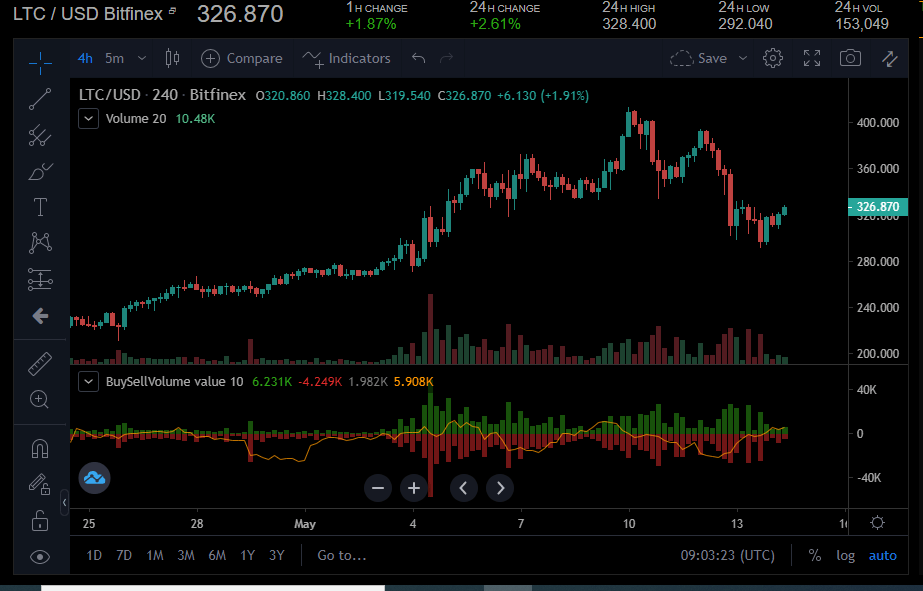 4-Hour chart LTC / USD. Source: Coinalyze
LTC is currently trading above its 100-day SMA ($316). In the event of a sell-off, the price of the cryptocurrency could slide below $ 316 and move towards the $ 307 range. Litecoin will need help from the broader market over the weekend to shake off any bearish sentiment.
DOT-Price forecast
Polkadot is on the way to the weekend the most bullish of these three coins. Over the past 24 hours, it has risen 8% against the US dollar, largely offsetting recent losses. If the bulls continue to control the market, the DOT / USD pair could soon break the psychological barrier at $ 43 and reach the $ 45 mark.
4-Hour Chart DOT / USD. Source: Coinalyze
In the event of a sales surge, the DOT/USD pair could slip below the $ 39 level. Another bearish trend could lead to the bulls having to defend the key support point at $ 37.