The bear market is still holding: the prices of Ether, VeChain and IOTA are all in the red heading into the weekend
The bearish cycle in the cryptocurrency market continued this week, with Bitcoin still struggling in the $ 30,000 range and Ether falling below the $ 2000 mark. Ether, VeChain and IOTA all note in the red before the weekend.
The cycle is likely to continue in the coming days, with cryptocurrencies likely to see further losses. However, a rebound in the market could cause them to perform better and make up for some of this week's losses.
ETH Price Forecast
Ether is still the second largest cryptocurrency by market capitalization, with the price having turned negative in recent weeks. The 4-hour chart of ETH / USD shows that Ether is currently struggling and its price may continue to decline in the coming days.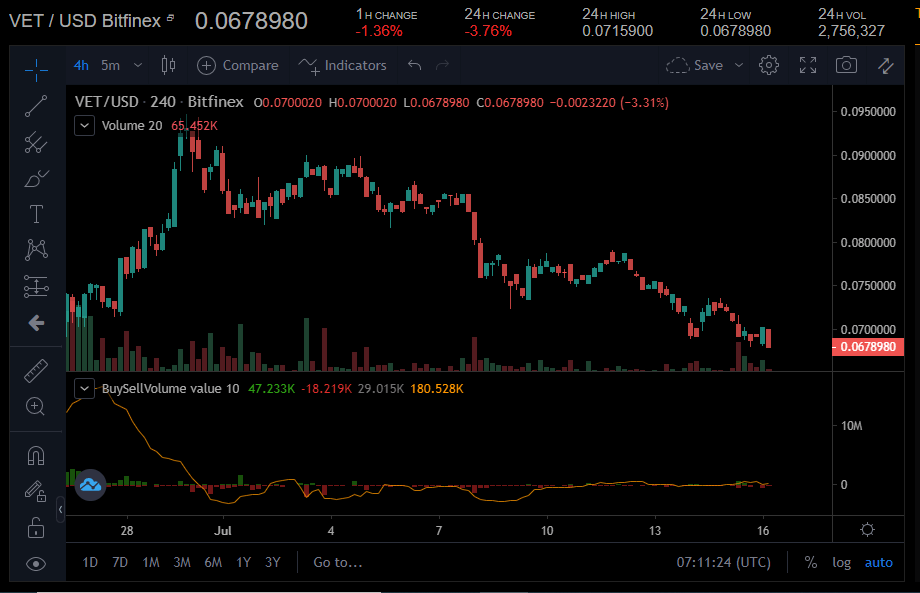 4-Hour Chart ETH / USD. Source: Coinalyze
If the current bear trend continues, ETH/USD could slide below the first major support level at $ 1852. Unless a major sell-off occurs, ETH should be able to hold above $ 1800.
A market rally could push Ether above the first major resistance level at $ 2012.
VET price forecast
VET / USD is down 4% in the last 24 hours. The 4-hour chart and other technical indicators suggest that VeChain is in bearish territory. The VET price could fall below the support level of $ 0,060 in the coming days if the bear run continues.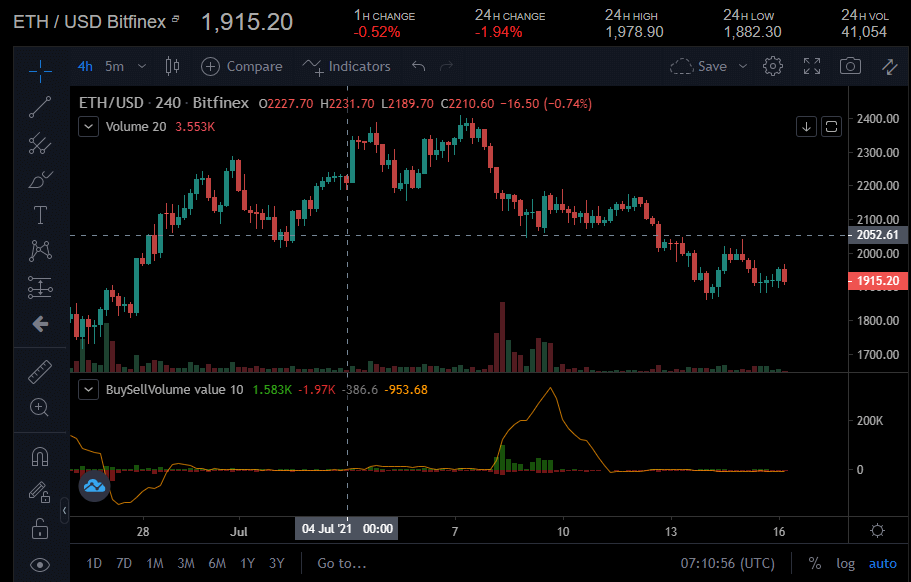 4-Hour Chart VET / USD. Source: Coinalyze
Unless there is a larger sell-off and general losses in the broader market, VET/USD should be able to comfortably defend the $ 0.055 range over the weekend. To turn the tide, however, VET would need help from the wider market. Should there be a rally this weekend, the cryptocurrency could take a fresh run to the $ 0.073 mark.
IOTA Price Forecast
With a drop in value of over 5% in the last 24 hours, IOTA is the biggest loser among the three. The 4-hour chart indicates a bearish trend and that price may decline in the coming hours.
4-Hour Chart IOTA / USD. Source: Coinalyze
If the bearish trend continues, IOTA risks losing support at $ 0.60 in the coming hours or days. In the event of a major sell-off, IOTA may find it difficult to maintain its position around the $ 0.50 mark. However, in the event of a market rally, IOTA/USD could overcome the first major resistance at $ 0,73. In another rally, IOTA could target the $ 0.80 mark in the next few days.