XRP has staged a rally in the last few days and will continue to do so until the weekend. THETA and IOTA are listed in the red and could suffer further losses in the same period
The cryptocurrency market has largely recovered from last week's crash, with Bitcoin's market capitalization returning to $ 1 trillion. Ethereum continued its excellent start to the year, reaching another all-time high above $ 2,700.
XRP is also on an uptrend, having risen almost 50% in the past week to continue its advance to the $ 2 mark. Although THETA and IOTA have enjoyed excellent price gains this week, they are currently on a downward trend, having suffered losses in the past 24 hours.
$XRP $2+ expect this weekend🚀 pic.twitter.com/3ia4MvyS5o

— Mr. Yoyo ®️™ (@GemHuntersYoyo) April 29, 2021
XRP-Price forecast
XRP is the most bullish of the three cryptocurrencies. The 4-hour chart of XRP/USD shows the cryptocurrency on a wave of success that could continue this weekend. It is currently trading above US $ 1.50 and could rise to US $ 2 by the weekend. XRP is trading above its 100-day SMA and EMA and has formed strong support at $ 1.31.
A rally beyond resistance at $ 1.74 could lead to another breakout towards $ 2. XRP has not traded above 2 US dollars since 2018, but could overcome this mark if the current trend continues.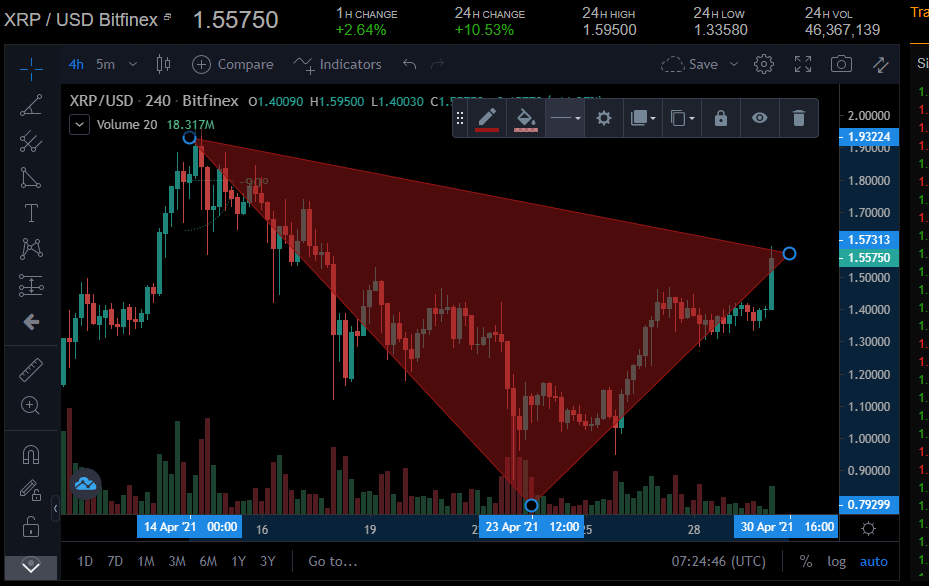 4-Hour chart XRP / USD. Source: Coinalyze
However, if the cryptocurrency fails to overcome the next big resistance, it could fall back to $ 1.31. Nevertheless, it has a strong level of support at $ 0.90, which the bulls can easily defend if the market takes a bearish turn.
THETA-Price forecast
Despite the slight decline in the last few hours, THETA has a positive weekly balance. But the bears are in control, and if the trend continues, THETA could fall as far as $ 10 in the coming hours. Further losses could focus on support levels at $ 7.90.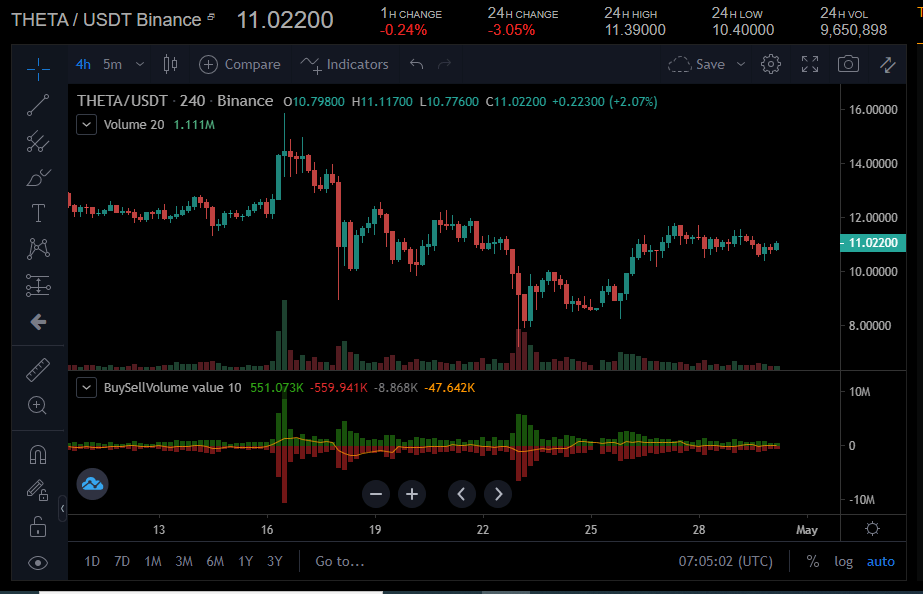 4-Hour chart THETA / USD. Source: Coinalyze
However, THETA's technical indicators are still positive, meaning the cryptocurrency could still turn the tide this weekend. A breakout above $ 11.90 would give THETA a chance to rise further and head for resistance at $ 13.50.
IOTA-Price forecast
Similar to THETA, IOTA had a positive weekly balance despite the recent losses. According to the IOTA/USD 4-hour chart, the cryptocurrency is struggling to break out of stagnation and move towards the resistance point of $ 2.30. The pair is trading above its 100-day SMA, while RSI and MACD are bullish. With the help of the general cryptocurrency market, IOTA could initiate a turnaround and rise to a new monthly high above $ 3.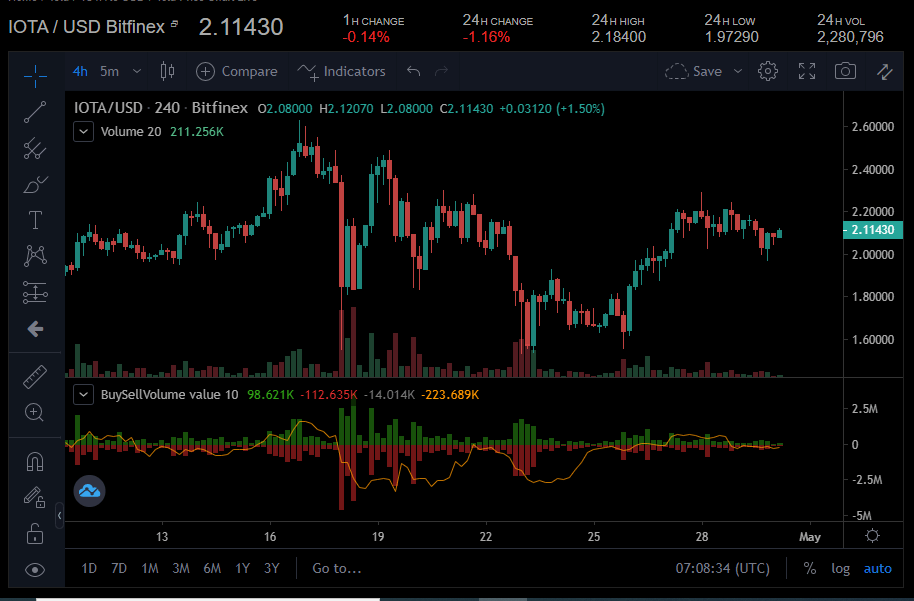 4-Hour chart IOTA / USD. Source: Coinalyze
However, should the current trend continue, IOTA could fall below the support level of 1.9 US dollars. With further losses, the cryptocurrency could slip back into the range of 1.50 US dollars.